Keen to explore society and social change? Our students develop research, analytical, critical thinking and communication skills and can participate in exciting trips and initiatives including: hosting mock elections and visiting the House of Commons.
Social Sciences Pathway
Sarah Bennett
Forensic and Criminal Investigation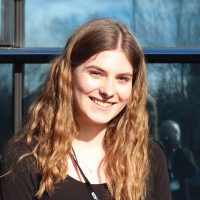 A Levels in Biology and Psychology
"I like the step up in independence that New College gives you compared to secondary school. I also love the amount of opportunities there are to join other initiatives such as: NC Ambassadors, sports clubs and volunteering within the Harbour Project. I've been involved with the New College Ambassadors, which has helped me become more confident and develop leadership skills." – Currently studying for a degree in Criminology and Psychology at Swansea University
Fill in the form and we'll call you back!