Business, Enterprise, Accounting and Law
Please note that from September 2021, our vocational Business courses are due to be delivered from our North Star campus. Business, Economics, Law at A level will remain at Queens Drive as will Accountancy, Finance and AAT.
Employability skills are placed at the centre of everything we do. Students on these courses will gain interview and presentation skills through interviews with employers; write business proposals and reports and develop problem-solving, teamwork, numerical, analytical and communication skills.
Business Courses Overview
Tony Gilbert
Business Studies (Level 2 Vocational and GCSE)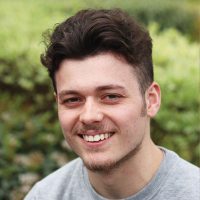 A Level Business Studies as part of his study programme
"New College helped me find my purpose. I didn't know what I wanted to do, but my Business course inspired me – I now have my own clothing brand." – Taylor is currently studying Business and Management at Bath Spa University
Fill in the form and we'll call you back!