Welcome
to our virtual open event
New College Swindon is an exciting and dynamic place to study that can act as a springboard to take you from school to your future career or university. We have an incredible choice of courses, including academic (A levels and GCSEs), vocational and technical courses at all levels from Entry level to Level 5 and beyond as well as Apprenticeships. We deliver courses across two campuses; one at Queens Drive and the other at North Star (formerly Swindon College). In addition, we have an Adult Learning Centre based in Swindon Town Centre.
A welcome from principalship
Principal's Welcome
Carole Kitching
Principal and CEO
An overview of 16-18 and success
Adam Fahey
Deputy Principal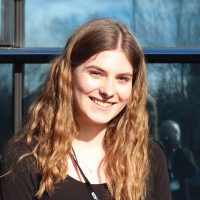 A Levels in Biology and Psychology
"I like the step up in independence that New College gives you compared to secondary school. I also love the amount of opportunities there are to join other initiatives such as: NC Ambassadors, sports clubs and volunteering within the Harbour Project. I've been involved with the New College Ambassadors, which has helped me become more confident and develop leadership skills." – Currently studying for a degree in Criminology and Psychology at Swansea University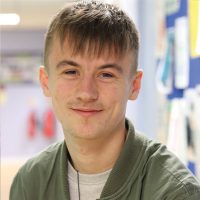 BTEC Level 3 Sport as part of his study programme
"I would definitely recommend New College to anyone. Through my lecturer I had the opportunity to gain work experience with a football coaching company, which led to part-time work. After I finish my studies I plan to work in the sports industry and possibly go into personal training and sports massage."
Frequently Asked Questions
Fill in the form and we'll call you back!