Our courses give you the chance to get hands-on and learn the practical skills to prepare you for a great career in the exciting, dynamic and technologically advancing automotive industry.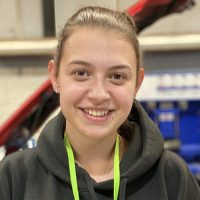 Level 3 Vehicle maintenance as part of her study programme
"It's been a very difficult time of my life but the College has supported me every step of the way, the tutors have helped me so much and it feels like they have been with me on this journey overcoming my challenges. This type of course has the perception of being very male dominated but this didn't phase me one bit as I know I can do it just as well as anybody."
Fill in the form and we'll call you back!