Construction Trades and Electrical Installation
Construction is a major contributor to the national and local economy and Swindon is home to many general building and property maintenance companies. There are many job opportunities available including the chance to become self-employed.
CONTRUCTION TRADES OVERVIEW
ROB CATON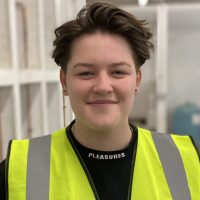 Level 2 Plumbing Apprenticeship
"Everything has clicked into place with the Apprenticeship, I never could have imagined working for such a prestigious company – it's been the best couple of years."
Fill in the form and we'll call you back!