Childcare and Early Years
You will gain practical employability skills including those required to work with and care for children as well as gaining the knowledge required to achieve qualifications. Subjects are taught in dedicated and well-equipped training rooms and corridors with a variety of industry displays. There are also dedicated rooms for home cooking.
Childcare at New College Swindon
Emma Manning-Browne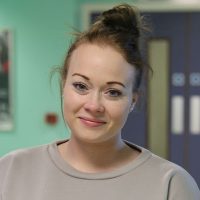 Level 3 Business Administration Apprenticeship with Poplars Nursery Day care and Preschool
"Doing this apprenticeship has given me the chance to further my career within the organisation and industry that I am comfortable in and already have knowledge about. I would definitely recommend an apprenticeship to others, because it gives you an opportunity to earn money, while you better youself and gain a qualification." – Marie was already an employee at Poplars Day Care, Nursery and Preschool and then went on to do an apprenticeship within the company, to gain new skills
Fill in the form and we'll call you back!