Art, Design and Photography
When you take one of these subjects, you will have the opportunity to improve your visual, analytical and contextual skills and understanding, whilst exploring a range of materials, techniques and processes.  Courses include textiles & fashion, fine art, historical practice, graphic design, photography and product design.
ART AND DESIGN at new college
JO GENNARD
Vocational Art (2020 show)
Graphic Design and Illustration (A Level)
Vocational Art (2020 show)
Photography Overview
JO GENNARD
Photography (Vocational Level 3)
Photography (Vocational Level 2)
Textiles & Fashion Overview (Levels 2/3/4/5
14-18 Now Make Art Not War
Neil Hague
MAPA at New College Swindon
Student-made promo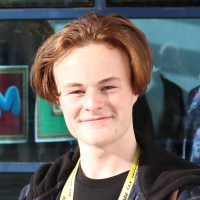 Graphic Design & Illustration ( A Level), Photography (AS Level), Digital Music Production (BTEC Level 3)
"I chose to study at New College because it had the right choice of courses for me, the lecturers were perfect, good social opportunities and all of the resources I was searching for. The Photography studio is brilliant. The Graphic Design Programmes and facilities worked amazing! The music studio was beyond useful, so inspiring. All of the facilities are fantastic and by using them, I have learnt so much."
ART AND DESIGN (Fashion and Textiles) HND
"When I had finished my Textiles course, I wanted to go to University but I really liked the teachers here so I decided to stay on. The teachers are really supportive and show you a clear path of where you're going. My creativity has really expanded here."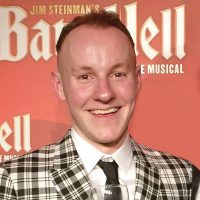 A Level Textiles and Fashion as part of his study programme
"The incredible staff and tutors at New College gave me guidance and direction, as well as encouraging my ambition to succeed; and now every day I have the incredible opportunity to work with actors, models, musicians, dancers and comedians. I was also awarded a place at the prestigious Central Saint Martins to study Menswear so that my skills can continue to develop and I can challenge myself further."  – Went on to be a Great British Sewing Bee contestant. Now a costume designer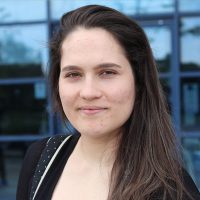 A Level 3D Design: Product Design as part of her study programme
"I would highly recommend the Product Design A Level. You get the opportunity to present original ideas and develop drawing skills, as well as taking part in group work and competitions. Once I started at university I felt well prepared, like I already had a great knowledge of the topics we were covering."  – studying for an architecture degree at Reading university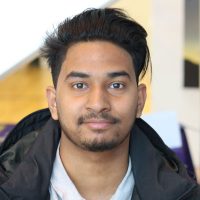 OCR Level 3 Photography as part of his study programme
"The photography facilities and equipment are great – I love the studio. My teachers are so supportive and have helped me prepare for a career in the industry. I had the opportunity to show Robert Buckland MP our photography exhibition, which helped boost my confidence. I've really enjoyed my College experience, made a lot of friends and learned a lot."
Fill in the form and we'll call you back!